St Pauls School 2021 Australian Vacation School Experience
For students aged 11 – 17 years in Brisbane Australia at only 1.320 AU$ per week (including homestay and food AND including excursions)

This program is available for students to book for either a minimum of 2 weeks up to 6 weeks. Each week consists of English lessons, activities and one full-day and one half-day excursion. All excursions are booked at the discretion of the School.
Program
Each week consists of Specialist English Language Classes (11 hours per week), activities and one full day and a half day excursion.
The activities are among others playing Golf, practising Music, Art and Sport. The half day excursions include among others the Margate Beach, Tenpin Bowling, Lawn Bowls (barefoot), an Aboriginal Experience, and golf.
The full day excursions include among others a trip to Southbank Parklands, Movie World, Sea World, Australia Zoo, Glasshouse Mountains and the Science Museum.
St Paul's School location
St Paul's is a 50 hectare site 15km north of Brisbane City close to major road and train networks. Brisbane International Airport is 20 minutes away by road. Brisbane is the capital of the state of Queensland and is situated halfway between the beautiful Gold Coast and Sunshine Coast. The surrounding regions enjoy a beautiful sub-tropical climate.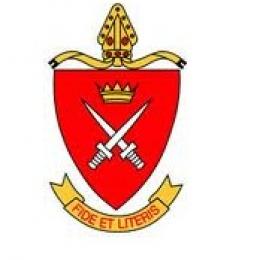 Homestay
Students will live in homestay accommodation for the duration of the course. All meals are provided by the homestay family. Students may wish to purchase extra snacks from the school canteen or while on excursions. In most cases the homestay family will transport the students to and from school.
Uniforms
At he start of the program, students will be given a St Paul's School Vacation programme uniform. Students should also bring clothing suitable for outdoors, including footwear (eg joggers), a hat and a swimming costume.

Cost
The 2021 cost per student are:
650 AU$ Tuition fees
400 AU$ Homestay fees including food
270 AU$ Excursions
======
1,320 AU$ total per week (or part of the week) + 90 AU$ St Paul's School Vacation programme uniform (one-off payment)
TERM DATES Vacation Program - 2021
Term 2 27 Apr - 11 Jun
Term 3 19 July - 10 Sep
Term 4 18 Oct - 26 Nov
INSURANCE
Private health and travel insurance must be arranged for the duration of each student's stay in Australia and is not provided by the school!

Airport pick-up will be arranged by the School for free. Details will be forwarded to you on receipt of flight arrival times. Students will be taken to their homestay or to School, depending on the arrival time and the number of students. The School will arrange for airport drop-off when the students are returning home. (This is a free service to Brisbane airport only.)
Also see our regular high school programmes
For more information, please contact StudyAustralia EU <- click for e-mail