St Paul's School (Bald Hills, Queensland)
St Paul's School is an Anglican co-educational school catering for students from Pre-prep to Year 12. For over 50 years, our broad curriculum and extensive selection of extra-curricular activities have provided opportunities for students of all ages and interests to be challenged, to grow and to achieve success across a myriad of disciplines.
On any given day, you will find students at St Paul's doing what they do best....throwing themselves enthusiastically into a huge range of academic, sporting and cultural activities and...creating their own story.

Our school had its beginning on 5 November 1960 when a commemorative sundial was unveiled by the Governor of Queensland. The 125-acre site was first settled in 1857 by the Stewart and Duncan families, emigrants from Scotland who met on the voyage to Australia and became lifelong friends. The land was used for planting of crops and raising of dairy cattle.

Our campus, set in semi-rural location, is the perfect place to learn! Unlike many other schools, we have room to move and grow and can offer the advantage and safety of all our facilities being located on the one site. Our large campus means that we can plan ahead for exciting improvements well into the future.

St Paul's School is located on one 51 hectare campus on the east bank of the South Pine River at Bald Hills, on the northern outskirts of Brisbane, Queensland. Our elevated, leafy, garden like campus is surrounded by open space and parklands.

An important aim of education at St Paul's School is to develop global citizens. Our path towards creating individuals with a global outlook, with knowledge of global issues, concerned for our global environment and with an ability to understand each other with compassion and understanding, starts right on our campus in the diversity of our student population.
For longer term international students seeking to complete their secondary (and even tertiary) education in Australia, our quality intensive English language development High School Preparation Program (ELICOS) prepares students to enter mainstream classes.

For shorter visits, our popular Study Tours for international groups and the Vacation Program for individual students provide the opportunity for students to further enhance their English speaking skills through English classes or full immersion, and also offer tourist and holiday activities for the students who live with an Australian family in homestay accommodation.
St Paul's International School is also responsible for the provision of English as a Second Language (ESL) classes to further support the English language development of international students in the Junior, Middle and Senior schools.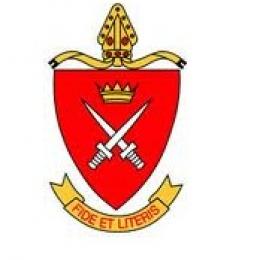 Study at St Paul's
School Experience Vacation Program with St Paul's School in Brisbane
St Paul's International School is one of four sub-schools of St Paul's School, a long-established P-12 Anglican co-educational day school, situated in the northern suburbs of Brisbane. Originally established in 1997, St Paul's International School (SPIS) now provides a number of English language development programs for international students.

Middle School at St Paul's (Years 7 – 9)

Middle School at St Paul's is designed to be a stimulating environment in which students from Years 7 to 9 can flourish. Our aim is to provide a variety of experiences that will stimulate in our students a confidence in learning, an enthusiasm for a broad range of activities, respect for others and a desire to contribute to the community. Through first class teaching and facilities, exceptional pastoral care and sound Christian values, we inspire our students to embrace learning opportunities, and to lead positive, meaningful, engaged lives. We recognise that early adolescence can be difficult for some students and have a range of programs to support their transition from childhood into becoming well adjusted young adults. We thoroughly love working with young people in assisting them to be the best they can be.

St Paul's Senior School (year 10 – 12)

The Senior School consists of around 550 students from Years 10 to 12, most of whom are studying courses aimed at entry into Queensland tertiary institutions including universities and TAFE colleges. St Paul's is a student-centred environment where each student is encouraged to explore their talents and interests – academically, on the sports field, in musical and cultural pursuits, in community service and in developing friendships with fellow students.

In Year 12 students may elect to study a University subject through various programs offered by the University
TUITION FEE (2023 prices)
AUS$ 28,880 for two semesters Secondary School
AUS$ 17,100 for two semesters homestay
AUS$ 500 registration fee
Pocket money and personal expenses are not included
Laptop computers: The College requires all students from Year 7 to 12 to have a laptop computer for work in class. Laptops are to be leased from the College at 400 AU$/year.
Placement and Enrolment deposit: AU$ 1,500
Welfare fee: AUS$ 800
Uniform: approx AUS$ 850
For more information, please contact StudyAustralia EU <- click for e-mail