St Aidan's Anglican Girls' School, Brisbane, Queensland
St Aidan's is a Prep to Year 12 Anglican day school for girls located in suburban Brisbane. Our 750 students have the opportunity to study more than 34 subjects and participate in around 15 different sports. More than one-third of students play a musical instrument. Each year, St Aidan's students eclipse state and national literacy, numeracy and tertiary qualification standards. Our school population reflects our belief that students experience many benefits in an intentionally smaller school environment.
St Aidan's Anglican Girls' School is a unique school. The pursuit of personal best in education drives our strong academic success and our culture of excellence focusing on the pastoral care of each student within our community. We are intentionally small, allowing students the opportunity to represent their school in sport, cultural and service activities and for each student to be known for her individual talents and abilities.
International students come to Australia for varying lengths of time. Short term visiting students generally stay for 2-6 weeks. Medium term placements can be for one school term or semester. Long term students may stay for several years.
Homestay for International Students at St Aidan's
Homestay is a program of complete immersion into the Australian culture and lifestyle, where students are welcomed into the home of a local family whilst studying at St Aidan's. Australian homes come in a variety of shapes and sizes. Homestay families may live in an apartment, a townhouse or a freestanding house with a garden.
Australian households are also diverse. Some different types of households are two parents with their own children, an older couple whose children have grown up and moved out of the home, a single mother, a young couple with no children or an extended family where the household also includes other family members such as grandparents.
Australia is a multicultural society and families may come from a range of cultural backgrounds. All Homestay families will speak English in the home, as this is part of the full immersion experience.
Studying in Brisbane provides students with the experience of living and studying abroad in an education system where they are encouraged to think creatively and independently. Further, on completion of their studies your daughter will graduate with an internationally recognised qualification which allows students to pursue further studies in Australia or abroad. Brisbane is Australia's new-world city, a multi-cultural hub of creativity and invention. It is a diverse city with a fantastic climate. It is a thriving city with one of the fastest growing economies in Australia.
For more information, please write an e-mail to
StudyAustralia EU
<- click for e-mail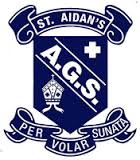 Study at St Aidan's Anglican Girls' School
See our St Aidan's Anglican Girls' School Short term Study Experience for International Students
St Aidan's has well established links across the globe, with students having the choice of a range of experiences to enhance their learning through our International program.
Study Experience
Study Experience at St Aidan's offers individual students in Years 7-10 the opportunity to experience Australian school culture and routines, full integration with local classes, living with an Australian host family during their stay and exposure to a wide variety of additional activities such as sport, music and recreational pursuits. Study Experience students are loaned a school uniform, laptop and textbooks for the duration of their stay. The package price also includes accommodation, all meals and transport to and from school.
Our curriculum provides learning opportunities that take into account the latest developments in brain research and effective teaching. We integrate technology across the curriculum. Students begin their high school academic program with the core subjects of English, Mathematics, Science, Design and Innovation Studies, Geography, History, Religious and Values Education and Physical Education. They also choose a language (Chinese, French, German and Japanese are offered in the Senior School) and either Art or Drama as an elective subject. Students may also choose to study Music as part of our Every Day Music Program.
Years 9 and 10 Students are provided with more choice in their program. They continue to undertake studies in the core areas (English, Mathematics, Science, History, Physical Education and Religious and Values Education) and combine these with selections from a number of key learning areas. Subject units available include Business and Finance, Drama, Graphics, Health and Design Technology, Languages (Chinese, French, German and Japanese), Multimedia Productions, Music, Every Day Music, Physical Education, Visual Art and Elective Science.
Overseas students full fee paying tuition fee 2022
AU$ 34,510 per year (years 7 – 12)
AU$ 350 per week homestay (payabe per term)
AUS$ 250 per year homestay application fee
Tuition fees include the provision of tuition, careers counselling, pastoral care, use of library and sports equipment, physical training, use of the swimming pool, tennis and netball courts, athletics facilities, kitchen, science laboratories and equipment, class sets, photocopied materials, curricular excursions etc. Additional school requirements may include replacement identity cards and lost library books which will be billed to your account as required. All tuition fees include the cost of Mathletics software which is available to all students in Prep to Year 12.