Lourdes Hill College (Brisbane, Queensland)
Lourdes Hill College, an Independent Catholic Secondary School for Girls, was founded in 1916 by the Sisters of the Good Samaritan. In 1915 the Archbishop of Brisbane invited the Order of the Sisters of the Good Samaritan to establish schools in Brisbane. Thirteen Sisters travelled from Sydney opening convents at Bulimba and Coorparoo.

The rich heritage of the College is drawn from three sources: the compassion of the Good Samaritan found in the Gospels, the patronage of Mary under the title Our Lady of Lourdes and the strong Benedictine tradition of the Sisters of the Good Samaritan which places strong emphasis on education and the importance of balance in life between work, prayer and recreation.

Since 1916 Lourdes Hill College has grown into an educational establishment well respected for the pursuit of achievement and excellence in the education of young women.Lourdes Hill College, situated on the Bulimba Reach of the Brisbane River and set in beautiful surroundings.

Lourdes Hill provides:
A caring Catholic Community in the tradition of the Sisters of the Good Samaritan
A strong emphasis on pastoral care and personal growth within a Christian environment
A comprehensive and innovative curriculum challenging students to grow to their full potential and to strive for excellence
A wide range of co-curricular activities focusing on balanced development in cultural and sporting activities
For more information, please contact StudyAustralia EU <- click for e-mail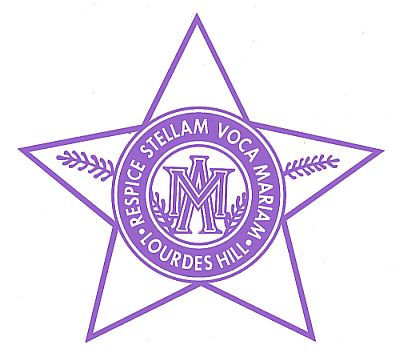 Study at Lourdes Hill College

Middle School
An exciting project that was launched in 2011 involves the construction of a completely new, transformed Year 7 - 9 curriculum package. This curriculum is grounded in the research-based factors that enhance the learning of young adolescents and their connection to their learning environment. The Lourdes Hill College middle school curriculum will provide a three year learning journey for young adolescents, built around the following key factors:
A subject-connected, non-crowded curriculum
A thematic curriculum, relevant to the life of learners
Relationships - Faith, The Earth, and Communication
Investigation, Invention, and Design
Health, Creativity, and Expresssion
Planning and delivery by teams of teachers
Strong teacher-student relationships built on continuity of teachers
Extended blocks of instruction

The Middle School Pastoral Care Program, supported by Home Group Teachers and House Co-ordinators, provides opportunities for students to make connections with their learning and build relationships with peers and adults. It supports students in their exploration of new experiences through academic and extra curricular programs. Specialised Middle School staff know how to meet the learning needs of younger adolescents and bring curriculum expertise to engage students in real and relevant learning experiences within and beyond the classroom.

Senior School
Students in Senior School are offered a diversity of opportunities:
a wide range of OP and non-OP subjects
preparation for University entrance
mentoring programs to enhance OP and QTAC rank outcomes
VET, including Traineeships.
Music
Lourdes Hill College has a proud tradition of involvement in the Creative Arts, particularly music. The Extra-Curricular (E.C.) Music Department is an important part of the College. It aims to provide opportunities for students to take part in music regardless of skills or experience, whilst providing challenges and varied opportunities for established musicians.

Sport
Lourdes Hill College (LHC) provides a broad range of sporting activities that provide opportunities for students with varying interests and abilities to become involved with sport. The philosophy of sport at Lourdes Hill College is therefore based on the provision of a broad range of sporting activities, equal opportunity for all students to participate in sport and for individuals to enjoy their involvement in the sports offered at LHC.
TUITION FEE 2021
AUS$ 46,894 years 11 and 12 for Two Study Periods (One Year)
including homestay.
AUS$ 45,904 years 9 and 10 for Two Study Periods (One Year)
including homestay.
One semester's (half a year)) total fee is required in advance prior to commencement at Lourdes Hill College. Thereafter fees are required to be paid a semester in advance. There are two semesters per year.
Half-Semester (10 week) Enrolments
On occasion, and dependent upon enrolment availability, half-semester (10 week) placements may be available for International Students. The total half-semester (10 week) fee is required in advance prior to commencement at the College.
Pocket money and personal expenses are not included