Citipointe Christian College (Brisbane, Queensland)
At Citipointe, international students can develop their English language skills right here on campus before entering their mainstream program. This means that they can make friends with local students and become familiar with the routines of a large Australian school while studying English. The International College offers intensive English language courses for students from a variety of countries including Japan, Korea, China, Taiwan, Hong Kong, Thailand, Vietnam and South Africa. This wonderful cultural diversity encourages friendship and understanding across cultures and language groups.

Citipointe students enjoy the facilities of a world class learning environment and a team of exceptional teaching professionals. Classrooms are equipped with interactive whiteboards, airconditioning, modern furniture and veranda areas for group work activities. The glass and steel construction with high ceilings creates an impression of space and light. The absence of bells to mark lesson breaks adds to the atmosphere of peace created by the bushland setting and the presence of God. It's no wonder that in this ideal learning environment and with our talented teaching staff, our students are thriving.

English preparation classes are conducted using the latest interactive technology. Students play sport and enjoy recess and lunch breaks with local students, and all their free time is spent on the mainstream campus with the Australian students. Small class size means each student has individual attention from their teacher. English tests are conducted every ten weeks until the student reaches the level needed for entry to the mainstream.

We expect our students to work hard and achieve highly and we give them every opportunity to do so. Our programs encompass every aspect of a student's development: English language proficiency, academic achievement, self-confidence, work ethic, integrity. As a Christian school we value and promote the spiritual, mental and physical health and well being of each student.
For more information, please contact StudyAustralia EU <- click for e-mail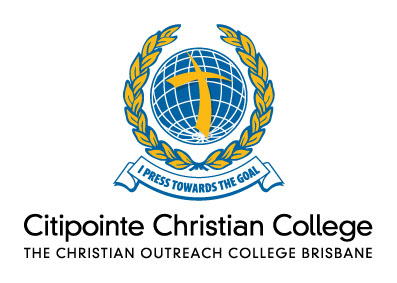 Study at Citipointe Christian College
Citipointe Christian College has seven stepping stones forming the pathways experience for our students. The first three make up our primary years and the next four our secondary years. Our International College offers the highest quality English language preparation courses accredited in Australia.

The Secondary School Preparation Program (SSPP) course focuses on developing students' English language skills and language learning strategies. It provides a balance of general English and English for specific secondary school subjects. Classes focus on effective communication and involve speaking, listening, reading and writing. As the students' goal is to enter mainstream secondary school studies, the course also aims to develop their study skills, research skills and critical thinking skills.

Every day SSPP students spend morning tea and lunch on the Secondary campus with the Australian students. Also, they attend sport, chapel and weekly assembly with the local students. Every opportunity is provided to encourage friendships with Australian students so that English conversational skills and knowledge of Australian culture develop. Testing is conducted at regular intervals and student progress in listening, speaking, reading and writing is measured using the Language Australia ESL Bandscales. Parents receive a progress report at the end of each term.

The main objective of the course is students' achievement of an acceptable level of English language proficiency for entry into mainstream courses.

By the end of the SSPP course students will have developed the language skills, social skills and study skills to be able to participate fully in the mainstream classes and school life of Citipointe Christian College.

Citipointe Christian College Academy of the Arts
Citipointe Christian College Brisbane offers an outstanding and diverse Academy of the Arts. Our tutors, many of whom are performing artists, provide instruction at all levels in orchestral/band instruments as well as keyboard, guitar, percussion, voice and speech and drama.

Citipointe Sport
Sport plays a vital role in the education, health and well-being of our students. Citipointe celebrates a proud tradition of excellence in sport across a variety of disciplines. Sport/HPE occurs during class time for both Primary and Secondary students and we also encourage involvement in extra-curricular College Sport.

Homestay
Living with an Australian family helps English develop quickly. The homestay family provides help with homework, family outings and many social occasions so the student is not lonely. Homestay brothers and sisters help the international student make friends with local children and settle in quickly to life in Brisbane.
TUITION FEE 2021
AUS$ 29,390 Four Terms fees (10 months) payable one SEMESTER IN ADVANCE
AUS$ 19,200 per year homestay fee payable per semester
AUS$ 14,695 Two Terms fees (5 months)
AUS$ 9,600 Two terms homestay fee payable per semester
* Year 7 – 9 have a lower tuition fee, please enquire
Pocket money and personal expenses are not included