All Saints Anglican School (Merrimac, Queensland)
All Saints is a co-educational Anglican day school with an enrolment of 1800 children in Years Pre Prep to 12. All Saints is centrally placed in the Gold Coast Hinterland being three kilometres north of Mudgeeraba on the eastern side of the Pacific Highway. The School is located on a 40 hectare site and offers well-equipped general purpose learning areas with specialist facilities for the teaching of Science with Technology, Art and Crafts, Performing Arts, Christian Living and Health and Physical Education.

Electronic Learning Centres ensure our students are independent computer users well prepared for the technological challenges of the future. Sporting facilities include the indoor sports hall, gymnasium, two swimming pools as well as eight main playing fields and practice facilities.

All Saints students and graduates take with them a strong sense of community and Christian values.
We seek to enrol students who will benefit from the special opportunities offered at All Saints; who are willing to participate enthusiastically in our programmes and whose families understand and support the ethos of the School. You are invited to experience diverse programmes of stimulating English language education, performing and visual arts, sport and cultural programmes at the All Saints International Centre.
For more information, please contact StudyAustralia EU <- click for e-mail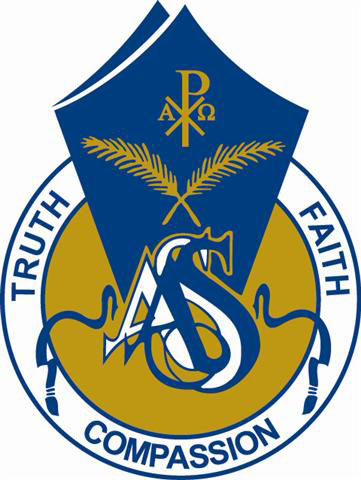 Study at All Saints Anglican School

Students will be placed in classes according to an entry test performed on arrival. This course is designed as intensive preparation for Australian High School entry. The course runs for a maximum of forty weeks in which time the students will cover such areas as:
Intensive study of English as a Second Language
Australian High School English
English for Mathematics
English for Science
English for Humanities
Academic Writing
Health and Physical Education
Computing
Research and independent study skills.
Students are required to wear the same uniform of local mainstream students of their year level. They must attend whole School assemblies and meetings, and have the opportunity to trial for mainstream school sporting teams.

Should students have previously learned a musical instrument, they are encouraged to continue private music tuition at the School and may audition for various School orchestras and musical ensembles.

All teachers are highly qualified educators with special training in TESOL (Teaching of English as Second or Other Language) and have many years of combined experience working with overseas students. Most staff at the International Centre are proficient in a language other than English. The International Centre has a number of specialised international student administration and professional counselling staff available to deal with all student needs and enquiries.

All Saints Anglican School is situated in Queensland's south east corner, one hour's drive south of Brisbane. The School is centrally placed on the Gold Coast five minutes drive north of Robina Town Centre.

Boarding – Dormitory
The School's international student dormitory, 'International House', has modern facilities including 20 twin share rooms supervised by professional residential staff. Each student has access to internet, email, private telephone and voice mail facilities within their own room. All meals are supplied on campus, and academic and pastoral care support are available from experienced staff. Students living on campus will also have access to a modern gymnasium, heated pool and other sporting facilities. They also have access to free after school tutoring and organised social events.

Home Stay
Home stay accommodation is provided by carefully selected families who are approved and registered by the School, and who usually have students of their own studying at All Saints. Students are provided with all meals, their own bedroom with a desk and daily transport to and from School. Students are expected to fully participate in Homestay family-life. This gives students the opportunity to become immersed in the Australian way of life and culture.
TUITION FEE 2022
AUS$ 12,770 for 1 semester fees (5 months)
AUS$ 8,950 for 1 semester boarding
AUS$ 487 one year health insurance
AUS$ 600 uniform deposit
Pocket money, and personal expenses are not included