South Australian College of Education (SACE), Adelaide, Hobart, Whitsundays, Melbourne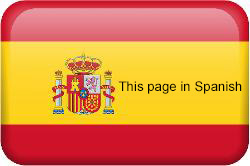 Our Colleges in Adelaide, Melbourne, Hobart and Airlie Beach (Whitsundays) look forward to introducing you to four unique and special areas of Australia whilst you participate in one of our many challenging and practical, quality English language programmes. We invite you to select the course(s) to meet your special needs. Our wide range of courses can be combined to suit your language requirements and timeframe. We also welcome you to plan your course at any SACE Campus or combination of Campuses.
Discover the Outback, Melbourne city culture, Great Barrier Reef or Tasmania's world heritage wilderness areas as you progress your English studies at one or more SACE Colleges.
Our Campuses:
Adelaide
Adelaide, the capital of South Australia, is a multicultural, modern and tolerant city with a wonderful lifestyle. A population of one million, it has earned praise as a world-class centre for education, the arts, science and technology.
Hobart
Hobart is a quiet, safe, unspoiled corner of Australia. Everywhere you go people are friendly and hospitable! Hobart is home to an accessible World Heritage wilderness, dense ancient forests, beautiful beaches and much more.
Whitsundays
The Whitsundays is centrally located on the tropical Queensland coast midway between Cairns and Brisbane. Situated in the beautiful coastal town of Airlie Beach, Gateway to the Whitsundays Islands and Great Barrier Reef.
Melbourne
Capital of Victoria, Melbourne is a modern and friendly city with a busy café and cosmopolitan lifestyle. Melbourne has been ranked as the best Australian city to live and is the fashion capital of Australia!
English & Sailing (SACE Whitsundays):
The Whitsundays College of English, together with a leading Whitsundays' Sailing School, offers students the opportunity to progress their English language skills whilst also gaining an internationally accredited sailing qualification - the Introduction to Sailing or Competent Crew Certificate. Airlie Beach, Whitsundays is a sailing paradise. It is located in the heart of the Great Barrier Reef and includes 74 tropical islands. Its sheltered clear blue waters and pristine beauty have made the Whitsundays renowned as one of the world's greatest aquatic playgrounds.
English & Diving (SACE Whitsundays):
English plus Diving is a full-time course offered in the Whitsundays. Students complete a full-time General Intensive English Language Course at a level appropriate to their English proficiency. In the week following the English Course, students will complete a 3 Day Open Water Dive Course which includes both theory and practical diving sessions leading to the SSI Certificate in Open Water Diving.
English & Volunteering:
SACE English and Volunteering Programme offers the opportunity to learn more about the Australian nature and environment by participating in volunteer placements in national parks or conservation areas. This course is suitable for visitors, Working Holiday makers and student visa holders. You will complete a minimum 4 week Intensive English language course followed by a Volunteer Placement for the period requested. You will need a minimum of an Intermediate level of English (PET/IELTS 5.0 or equivalent) to commence your Volunteer placement so consider if you need to plan a longer English language course to achieve this. Volunteer Placements are from 1 to 6 weeks.
English & Work Experience:
The South Australian College of English, an Australian leader in this area, has successfully conducted English and Work Experience Programmes since 1990. Our English and Work Experience Programme provides students the opportunity of developing professional work skills whilst practicing English in the workplace. Work placements are unpaid.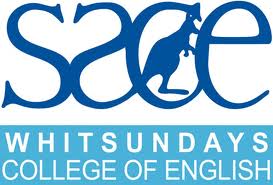 Study at Sace (2017 prices)
See our English and Demi Pair programme
The College offers a wide range of courses, many of which can be combined to suit particular student needs; flexibility in course length and intensity. Counselling and advice to support individual learning requirements and regular student progress tests and evaluations, a Self Access Centre to assist individual self-paced learning. The integrity of SACE courses is maintained through small class sizes and a balanced mix of student nationalities.
General English
General English Programmes - 30, 25, 20 hours full-time Intensive General English courses offered. All full-time students choose Special Studies options Monday to Thursday. Students on the 20 hour General English Course choose one Special Studies subject. A 17 hour per week part-time General English Course is available to non- student visa holders.
AUS$ 335 – 360/week full time 25 hrs/wk
AUS$ 310/week part-time 17 hrs/wk
Working Holiday / Work Experience Programmes
Work Oz - A SACE Study and Work Programme for students on Working Holiday or Student Visas. SACE WorkOz helps students find jobs, such as restaurant work, fruit picking, cleaning and other manual jobs in Adelaide or the Whitsundays.
AUS$ 400 placement fee on top of the English tuition fee
English + Work Queensland: SACE Whitsundays assistance for Working Holiday makers seeking farm work / fruit + vegetable picking.
AUS$ 400 placement fee on top of the English tuition fee
English & Work Tasmania – After course jobs in farming for Working Holiday visa holders.
AUS$ 400 placement fee on top of the English tuition fee
SACE Gap Year Programme - SACE Gap Year Programme is a Study and Work Programme for University and High School graduates designed to broaden the students' life, language and work skills. Students choosing Gap Year Programme A & B receive a complimentary airfare to the Whitsundays, resume preparation package, and welcome accommodation. Students choosing Programme A also receive a complimentary TOEIC or Cambridge FCE / CAE Test registration and work experience package.
Starts at AUS$ 6,500
Work Experience / Internships - Minimum of 4 weeks full-time Intensive General English. A current copy of the student's resume must be submitted with the application form.
AUS$ 400 placement fee on top of the English tuition fee
English & Volunteering - Minimum 4 weeks General Intensive English plus environmental Volunteer Placement. Offered at Hobart, Adelaide and the Whitsundays. English + Business English - General Intensive English Programme in the mornings, plus afternoon Business English elective and Special Studies option.
from AUS$ 420 placement fee on top of the English tuition fee
English plus Sports
AUS$ 2,599 English plus Diving - 4 week full-time General Intensive English plus Open Water Dive Course. Awarded an international Open Water Dive certificate on successful completion.
AUS$ 3,159 English plus Sailing - 4 week full-time General Intensive English plus 6 day sailing course.
AUS$ 536 per week English plus Tennis - 4 week full-time General Intensive English Course plus 6 hours tennis coaching per week or choice of part-time course. Minimum length is 4 weeks.
AUS$ 3,195 (excluding your accommodation and flights) English + Commercial Crew Sailing course. 4 weeks English + 1 week Commercial Crew Sailing Course.
AUS$ 5,111 for 4 weeks of English + 5 days Commercial Crew Sailing Course + 2 weeks work experience, including 5 nights accommodation at Backpackers in Airlie Beach, 12 nights on a yacht and 2 x crew uniforms and meals for 17 Days, Course Certificate and Sea-time Log
AUS$ 8,077 for 12 weeks of General Intensive English + 23 day Sail Learn to Earn
AUS$ 9,514 for 16 weeks of General Intensive English + 23 day Sail Learn to Earn
Extra cost:
AUS$ 225 enrollment fee
AUS$ 90 - 170 one way airport pick-up
AUS$ 240 accommodation placement fee
AUS$ 72 materials fee
For accommodation fees, please enquire with StudyAustralia EU <- click for e-mail
For more information on any of the courses or activities of the South Australian Institute of Education (SACE), please write to StudyAustralia EU <- click for e-mail