Explore English (Melbourne) Victoria
You have taken the first step of your journey to cross International borders to study English. By taking this innovative step, you will find yourself immersed into an exciting world of language with other international students who will soon be your friends. As one of our Explorers, you will be welcomed into our learning community that provides interactive learning classrooms and fun extra curricula activities.
Every 5 weeks, the whole Centre goes on excursions to explore the delights of Melbourne and the surrounding region. At these excursions, you will have an opportunity to practice your English in a real social situation. You can make mistakes and practice again and again without judgement because we offer you exposure to explore your new language in a fun and relaxed environment.
In the classroom, you will find the teachers supportive and culturally sensitive. Many of them have travelled the world (they may have even been a teacher in your home country!) and therefore have the knowledge of really making our students feel safe while they learn English. Mind you, we do expect you to do your homework and follow the English Only Policy rule because this strengthens the learning process.
There are lots of activities outside the classroom too and your teachers will take you out and about as part of the curriculum so you can explore other ways of practicing Reading, Writing, Speaking and Listening in English. As a student at the ELICOS Centre in the heart of Melbourne's CBD, you will have everything on your doorstep from coffee lounges to shopping to sporting facilities.
For more information on the programmes at Explore English in Melbourne, please write an e-mail to StudyAustralia EU <- click for e-mail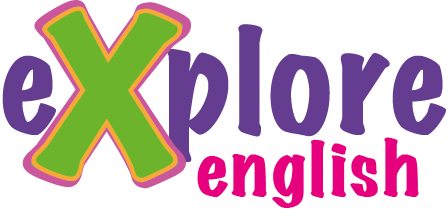 Study at Explore English (2017 prices)
General English: The emphasis is on communication and the course aims to provide students with the skills to communicate with native English speakers on a variety of topics frequently encountered in everyday conversation, and to complete transactions encountered while travelling or living in an English speaking country.
AU$ 280 per week
IELTS preparation: IELTS assesses all of your English skills — reading, writing, listening and speaking, and is designed to reflect how you will use English at study, at work, and at play, in your new life abroad.
AU$ 280 per week
English for Academic Purposes Course: The transition to tertiary level study in Australia can be challenging. The aim of the EAP course is to introduce students to the skills required and the expectations placed upon them in the further study sector. The gaining of skills and knowledge within a supportive environment gives students the confidence to embark on further study in their chosen fields.
AU$ 280 per week
Certificate IV in TESOL Part time (20 weeks) or; Full time classes (10 weeks): The Certificate IV in TESOL offers entry level knowledge in teaching English to speakers of other languages. If you study this course, you are exposed to the methodologies used in the ESL classrooms. You are also offered 6 hours of teaching practice with real international students at the centre.
AU$ 2,900 for the whole course
Other fees:
AU$ 540 per year health coverage - with BUPA (compulsory for student visa holders)
AU$ 100 Airport Pickup
AU$ 70 Materials Fee