EF English courses (Sydney) New South Wales
Enroll in EF's English courses in Sydney and experience life in Australia's most visited city.
Our English courses in Sydney are held in the heart of downtown, so close to the world-famous harbor that the Sydney Harbor bridge is the first thing you'll see when stepping out of class. EF Sydney is situated just off the Circular Quay, literally steps from the Sydney Opera House and the dozens of cafes, bars and restaurants of the Rocks District.

In addition to our personalized language courses, EF Sydney offers several exam preparation classes so students can ready themselves for higher education in Australia. Our English courses are supplemented by the EF Internship Program which offers students international work experience in fields such as tourism, finance and marketing. EF Sydney is housed in a heritage-listed building complete with exposed-brick walls and fully-renovated classrooms. And our activities office is onsite to plan weekend excursions and early morning surf lessons.

Sydney City

Australia's largest and most famous city, Sydney is home to beautiful beaches, iconic buildings, historic landmarks, award-winning restaurants, and a uniquely vibrant culture. From the breathtaking views of Sydney Harbour to the serene tranquillity of Hyde Park, Sydney has something for everyone. Whether you're looking for a high-energy adventure holiday, or planning your honeymoon, or simply searching for a relaxing getaway, Sydney is a tourist's dream.

If it's your first visit to Sydney on holidays, the first place you'll want to need to visit is Sydney Harbour. Although it's one of the most photographed locations in the world, nothing can compare to seeing the harbour, the Sydney Harbour Bridge and the Sydney Opera House with your own eyes. Take a stroll along Circular Quay and soak up the atmosphere, or catch a ferry to Cockatoo Island or Watsons Bay and enjoy the beauty of the harbour and its surroundings. As well as being a main transport hub, Circular Quay has some of Sydney's best restaurants, including Quay Restaurant, ARIA Sydney, Cafe Sydney, and Guillaume at Bennelong, located beneath the sails of the Opera House.

Sydney by the sea, Bondi Beach
Bondi Beach has a style all its own. The promenade at the back of the beach is a favourite track for joggers and roller bladers while Campbell Parade is a popular grazing ground with Sydney's cafe society. Book in for a surf lesson or head to an oceanfront bar or restaurant.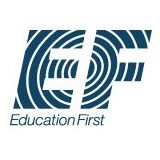 Courses at EF Sydney

EF English General Course
This carefully composed course is designed to help you move up one course level of ability every eight weeks. EF's General Course includes 26 morning & afternoon lessons weekly, blending classroom and teacher-guided iLab self study (total tuition time of 17 hrs, 20 mins). The focus is on communicating clearly in everyday language.
2 to 52 weeks at 26 lessons/week including 6 iLab sessions. (40 minute lessons)

EF English Intensive Course
Our highly structured syllabus will have you speaking and writing with confidence in the minimum amount of time. EF's Intensive Course includes 32 morning and afternoon lessons per week (total tuition time of 21 hours, 20 minutes), blending classroom and teacher-guided self-study in the iLab.
2 to 52 weeks at 32 lessons/week including 6 iLab sessions. (40 minute lessons)

TUITION FEE 2017
Brisbane including homestay and meals
AU$ 1,340 for 2 weeks EF English General Course
AU$ 1,440 for 2 weeks EF English Intensive Course
Sydney including homestay and meals
AU$ 1,440 for 2 weeks EF English General Course
AU$ 1,540 for 2 weeks EF English Intensive Course
* included in the fee
• 20, 26 or 32 English lessons per week (40-minute lessons) with EF Efekta™ System
• Homestay: breakfast & dinner Mon-Fri and all meals on weekends
• Twin room with homestay

*the fee DOES NOT include:
• visa fee and health insurance fee (visa requirement)
• enrollment fee and cancellation insurance at € 160

At extra cost
• Arrival transfer service and flight arrangements
• Comprehensive travel & medical insurance
• Single room in homestay and EF Residences
• University Placement Services
• Six one-to-one online lessons
• Activities, sports and excursions at EF group rates

Accommodation
Included in the price
For more information, pleaswe contact StudyAustralia EU <- click for e-mail