EF English courses (Brisbane) Queensland
Enroll in EF's English courses in Brisbane and live in a city where tropical resort living meets a young, hip vibe.
Study English in Brisbane, the capital of Queensland, Australia's Sunshine State. Brisbane is a subtropical destination, with an average of 245 days of sun per year. Our English courses are situated at the crossroads of the West End and South Banks districts, the city's hub for student and cultural life. The EF school is just a short walk from the winding Brisbane River and the parks and beaches that line its shores. The shopping and nightlife of downtown are only a few minutes away.

EF's English courses in Brisbane are held in our heritage-listed language school. The fully-renovated Art Deco building was built in the 1920s and retains much of its original charm. In addition to spacious classrooms and modern computer labs, EF Brisbane is outfitted with a comfortable student lounge and roof-top veranda where students top up their tans between classes.

Brisbane
Brisbane is the capital and most populous city in the Australian state of Queensland and the third most populous city in Australia.

Brisbane is a diverse city - a green city with a perfect climate. It is a growing city with one of the fastest growing economies in Australia. It is a city of many small quirks from having our very own style of building (the 'Queenslander') to creating a swimming beach right in the middle of our CBD.

You'll love Brisbane's buzzing urban villages with live music, the coolest cafes and an eclectic array of the finest restaurants. Keep an eye on Brisbane's events' calendar for huge international sporting events, exciting and unique festivals as well as live performances on Queensland's premier shopping precinct, the Queen Street Mall where you can let loose and discover world-class retailers and heritage-listed arcades with over 700 specialty stores.
For more information, please contact StudyAustralia EU <- click for e-mail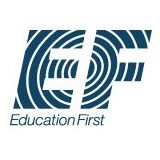 Courses at EF Brisbane and Sydney

EF English General Course
This carefully composed course is designed to help you move up one course level of ability every eight weeks. EF's General Course includes 26 morning & afternoon lessons weekly, blending classroom and teacher-guided iLab self study (total tuition time of 17 hrs, 20 mins). The focus is on communicating clearly in everyday language.
2 to 52 weeks at 26 lessons/week including 6 iLab sessions. (40 minute lessons)

EF English Intensive Course
Our highly structured syllabus will have you speaking and writing with confidence in the minimum amount of time. EF's Intensive Course includes 32 morning and afternoon lessons per week (total tuition time of 21 hours, 20 minutes), blending classroom and teacher-guided self-study in the iLab.
2 to 52 weeks at 32 lessons/week including 6 iLab sessions. (40 minute lessons)

EF Internship Program
Participate in a series of workshops ranging from Interview Skills to CV writing, along with attending guest lectures and educational visits with a popular selection of industry representatives. Depending on country a program may vary from eight to nine weeks in length. After 4-6 weeks of English instruction you will be placed in a company matching your interest and abilities for an unpaid internship. A total of 50-100 hours of work experience in a local company within your chosen interest area.

TUITION FEE 2017
Brisbane including homestay and meals
AU$ 1,340 for 2 weeks EF English General Course
AU$ 1,440 for 2 weeks EF English Intensive Course
Sydney including homestay and meals
AU$ 1,440 for 2 weeks EF English General Course
AU$ 1,540 for 2 weeks EF English Intensive Course
* included in the fee
• 20, 26 or 32 English lessons per week (40-minute lessons) with EF Efekta™ System
• Homestay: breakfast & dinner Mon-Fri and all meals on weekends
• Twin room with homestay

*the fee DOES NOT include:
• visa fee and health insurance fee (visa requirement)
• enrollment fee and cancellation insurance at € 160

At extra cost
• Arrival transfer service and flight arrangements
• Comprehensive travel & medical insurance
• Single room in homestay and EF Residences
• University Placement Services
• Six one-to-one online lessons
• Activities, sports and excursions at EF group rates

Accommodation
Included in the price