Cambridge International College (Melbourne) Victoria
Welcome to Cambridge International College (CIC), where we are committed to making your study experience as rewarding as possible. Cambridge International College was founded in 1995 and has graduated thousands of students.

In addition to being conveniently located, campuses are equipped with modern style classrooms, library resources, student recreational areas including kitchen facilities and computer labs with free access to internet and email. CIC regularly organises extra activities outside of class, which give students the opportunity to discover some of Australia's most beautiful places. Other activities include Conversation Club, Movie Club, Job Club and group sporting activities. The atmosphere at CIC is very student friendly. CIC teachers and student services staff are always happy to help students with any problems they may face and we work to make them feel at home in the CIC family.

Melbourne is the capital of Victoria and is a fantastic study destination. It is a multicultural and cosmopolitan city that maintains a student friendly environment which is safe and offers affordable living. In addition, there are many beautiful parks and gardens, which scatter the city and its surrounds while boasting an enormous range of restaurants serving Australian and international cuisine. Melbourne's weather is very temperate, meaning it is never too hot or too cold. The city is also close to many of Australia's beautiful beaches and national parks and offers ready access for scenic trips like the Great Ocean Road or Phillip Island.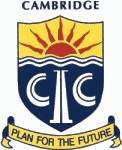 Study at Cambridge
International College
Melbourne 2020
Bachelor of Business (Accounting) 2020
The Bachelor of Business (Accounting) aims to produce graduates who will communicate effectively and perceptively within a business environment, produce innovative solutions to problems, and apply investigative skills to a range of complex challenges faced in a business context. Furthermore, graduates will develop a thorough understanding of the core principles of business and accounting, giving them the skills required to perform a variety of accounting based roles in the corporate sector. Undertaking the Bachelor of Business (Accounting) at CIC Higher Education will give students a strong foundation in accounting principles and essential business skills. Graduates of the program will be well prepared to enter the accounting and/or business world in a pre-management and management capacity.
AU$ 46,500 for the total 3 year programme
Bachelor of Business (Management) 2020
The Bachelor of Business (Management) aims to produce graduates with the skills and knowledge to work in middle management roles in a variety of public and private industries. Managers play a vital role in all organisations as they are responsible for organisation growth and development. This program will develop business and leadership skills and give students the ability to manage people and organisations successfully. The degree ensures that students have the opportunity to develop essential business skills and knowledge including finance and marketing principles, business law and sound well-developed management skills.
AU$ 46,500 for the total 3 year programme
Bachelor of Business (Marketing) 2020
The Bachelor of Business (Marketing) aims to produce graduates who have a thorough knowledge of business and marketing principles and practices. In the first year, students will be introduced to the fundamentals of current business trends and practices. In the second and third year, students will develop their knowledge base to include vital marketing practices applicable to Australian and international contexts. Students will study marketing theories and models, learn how to analyse marketing opportunities, and how to develop a strategic marketing plan that will lead to meeting the overall business objectives of the organisation. Upon graduation, graduates will have gained the skills and knowledge to identify marketing opportunities, generate new ideas, undertake market research and analysis, and confidently apply their knowledge and skills in marketing positions within domestic or internationally focused businesses.
AU$ 46,500 for the total 3 year programme

the tuition fee is 12 terms of AUS$ 3,875 per term and includes:
• tuition fee for the entire program

*the tuition fee DOES NOT include:
• registration fee AU$ 250
• visa fee and residence permit fee
For more information, please contact StudyAustralia EU <- click for e-mail