Southern Cross University, New South Wales and Queensland
Southern Cross University is a vibrant, contemporary Australian university with beautiful campuses at the Gold Coast, Lismore, Coffs Harbour and Sydney. The University also operates The Hotel School Sydney in partnership with Mulpha Australia. From 2014 Southern Cross University will expand its Sydney operations opening a new branch campus. SCU Sydney will operate from Phillip Street, in the heart of Sydney's central business district.
We welcome students from more than 80 countries throughout the world and offer undergraduate and postgraduate courses in an inspiring and supportive learning environment. The University has a strong student focus and takes pride in the quality of its lecturers, many of whom are recognised as leaders in their fields.
Lismore campus (New South Wales)
Lismore CampusLocated in the vibrant Northern Rivers region, the Lismore campus is set on more than 75 hectares of lush landscaped gardens and rainforest walkways. The Lismore campus houses specialist facilities including the Law Moot Court, Nursing and Massage and Osteopathy Room, Sport and Exercise Science facilities including a Biomechanics laboratory and purpose built facilities for Contemporary Music, Visual Arts and Media students.
Coffs Harbour campus (New South Wales)
Coffs Harbour CampusLocated midway between Sydney and Brisbane, the Coffs Harbour campus offers a friendly learning environment, close to some of the finest surf beaches and a spectacular World Heritage listed rainforest. Contemporary teaching facilities include a purpose built Nursing laboratory complete with simulated wards, and early childhood teaching facilities.
Gold Coast campus (Queensland)
Gold Coast CampusOnly 400 metres from North Kirra Beach and next to the Gold Coast Airport in Coolangatta, the Gold Coast campus is the University's newest. With views of the Pacific Ocean, an innovative shared services hub and industry standard facilities, the campus provides a great study environment in a contemporary setting. The University also operates teaching facilities at nearby SCU Riverside, in Brett Street, Tweed Heads.
Sydney campus (New South Wales)
SCU Sydney campusFrom 2014 Southern Cross University will expand its Sydney operations opening a new branch campus. SCU Sydney will operate from Phillip Street, in the heart of Sydney's central business district, initially delivering business and information systems degrees to undergraduate and postgraduate international students.
The Hotel School Sydney (New South Wales)
The Hotel School Sydney Southern Cross University offers its award winning Bachelor of Business in Hotel Management through The Hotel School in Macquarie Street, Sydney, focusing on hotel operational skills and management practice in the tourism and hospitality industries. The Hotel School has strong industry links and our graduates are highly sought after by potential employers.
Accommodation at Southern Cross University
Southern Cross University offers services to help you find private rental off-campus (UniStays) or accommodations at one of our on-campus residential colleges (SCU Village).
A range of on-campus accommodation options are available at four residential colleges across the Lismore and Coffs Harbour campuses. Apartments are modern and fully furnished, with their own kitchen, lounge, dining area and bathroom. SCU Village is managed by Campus Living Villages in partnership with SCU. From movie nights and themed parties to study groups and cooking classes, life on-campus offers everything you need to make the most of your university experience.
Off-campus (UniStays)
While living on-campus is one way to experience university, UniStays is a free service that helps you find off-campus accommodation, to live a more independent lifestyle. UniStays manages long and short-term accommodation options, such as share-houses, apartments and granny flats.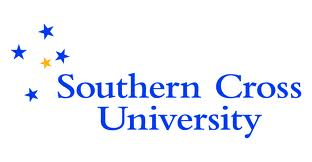 Study options at Southern Cross University 2022 prices
Our degrees are offered across a broad range of disciplines, and are designed in consultation with industry. Many involve work placements and internships and other forms of hands-on learning to produce work-ready graduates. Research is undertaken in areas that are regionally relevant and globally significant, in disciplines as diverse as geoscience, plant genetics, cetacean research, health and wellbeing and tourism.
If a course is not here, please enquire with StudyAustralia EU <- click for e-mail
COURSES

DURATION

ANNUAL TUITION FEE*
LAW AND JUSTICE 2022
in AUS$
Associate Degree in Law (Paralegal Studies)
2 years
28,000

Bachelor of Legal and Justice Studies

3 years
28,000


Bachelor of Laws graduate entry
3 years
28 000
BUSINESS 2022
Diploma of Business
1 years
31 200
Bachelor of Business
3 years
31 200
Bachelor of Business and Enterprise
3 years
28 000
Graduate Certificate in Accounting
6 months
15 200
Graduate Certificate in Business
6 months
15 200
Graduate Diploma in Accounting
1 year
30 400
Graduate Diploma in Business
1 year
34 400
Master of Business Administration Gold Coast
2 years
30 400
Master of Business Administration other
2 years
34 400
Master of Professional Accounting Gold Coast
2 years
30 400
Master of Professional Accounting other
2 years
34 400
INFORMATION TECHNOLOGY 2022
Bachelor of Information Technology
3 years

31 200

Master of Information Technology Gold Coast
3 years
30 400
Master of Information Technology other
3 years
34,400
TOURISM AND HOSPITALITY MANAGEMENT
Bachelor of Business in Hotel
Management
3 years
29 200
Bachelor of Business in Tourism and Hosptality Management with honours
1 year
26 800
Bachelor of Tourism Management
3 years
26 800
Graduate Certificate in International
Tourism and Hotel Management
6 months
13 200
Graduate Diploma in International
Tourism and Hotel Management
1 year
26 400
Master of International Tourism and
Hotel Management
2 years
26 400
Master of International Tourism and
Hotel Management MBA
2 years
29 200
MUSIC AND CREATIVE ARTS 2022
Associate Degree of Creative Writing
2 years
Tbc
Bachelor of Arts and Design
3 years
28 600
Bachelor of Contemporary Music
3 years
28 000
EDUCATION 2022
Bachelor of Education (Primary, Early Childhood)
4 years
28 000
MARINE AND ENVIRONMENTAL SCIENCE
Bachelor of Environmental Science
3 years
30 400
Bachelor of Forest Science and
Management
4 years
30 400
Bachelor of Marine Science and
Management
3 years
30 400
Graduate Diploma of Forest Science and Management
1 year
24 560
Master of Forest Science and Management
2 years
32 000
Master of Marine Science and Management
2 yearS
32 000
HEALTH SCIENCES 2022
Bachelor of Clinical Sciences
3 years
28 800
Bachelor of Health and Human Sciences (Honours)
1 year
28 800
Bachelor of Nursing
3 years
28 800
Bachelor of Sport and Exercise Science
3 years
28 800
Master of Clinical Exercise Physiology
1.5 years
30 800
Master of Osteopathic Medicine
1.5 years
30 800