Flinders University International Study Centre, Adelaide, South Australia
The Flinders International Study Centre (Flinders ISC) is dedicated to teaching students the skills and ‭knowledge that last a lifetime. ‭We are fully committed to ensuring you receive the best possible care and support while you are ‭away from home and creating a positive environment where you can learn to think independently ‭and graduate with confidence.
Our courses provide the academic and English language foundation you need to successfully ‭progress into a degree at Flinders University, graduate with a world-class qualification and go on to ‭succeed in your chosen career. As well as high-quality learning facilities and academic support services, the Bedford Park campus has everything international students need.
Why Flinders University? Receive more than just a degree, whilst studying in one of the most liveable cities in the world. Flinders is an outward-looking and culturally inclusive university that is fully focused on you and ‭committed to helping you shape your future. ‭We understand that you may be thinking about your career from day one, which is why our courses ‭will provide you with a world-class degree, as well as the essential work experience you need to ‭kick-start your career.
Your accommodation at Flinders University.
You will live in a safe and welcoming student community where you will be able to make new friends. Flinders is the only university in South Australia where you can live and learn on campus. There is ‭simply no better way to be a part of the university experience than to live in the thriving, multi-‭cultural community of students on campus. ‭Our campus provides a safe and welcoming environment where you will be able to make lasting ‭friendships and take part in a whole range of social and educational activities.
Please ask us for the intake dates and the entry requirements, including the Englis language requirements for the various pathway programmes.
For more information, please contact StudyAustralia EU <- click for e-mail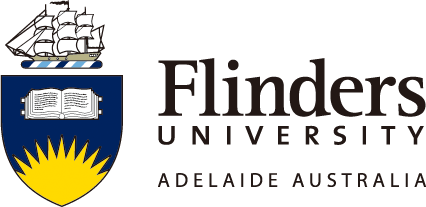 Study at Flinders University
International Study Centre
(2020 prices)
Foundation Programs
(February, June and October 2020 start)
The Flinders ISC Foundation program provides comprehensive academic preparation that is specifically ‭designed for international students. ‭You will learn in small and supportive classes, ensuring that on completion you are fully prepared for studying in a university environment.
AUS$ 24,700 per course Standard (8 months)
AUS$ 33,500 per course Extended (12 months)
Diploma of Business (February, June and October 2020 start)
‭The Diploma of Business, provided by Flinders International Study Centre (ISC), is an advanced program of academic preparation that provides up to 12 months of credit towards selected Business Bachelor degrees.
AUS$ 24,700 per course 8 months
AUS$ 27,700 per course 12 months
Diploma of Engineering (February, June and October 2020 start)
The Diploma of Engineering, provided by Flinders International Study Centre (ISC), is an advanced program of academic preparation and English language skills. Once successfully completed, you will gain 12 months of credit towards a wide range of Bachelor degrees in Engineering at Flinders University, allowing you to complete your degree within the same timeframe as you would with direct university entry.
‭AUS$ 28,500 per course 8 months
AUS$ 31,500 per course 12 months
Diploma of Health Sciences (February, June and October 2020 start) The Diploma of Health Sciences at Flinders ISC is an advanced program of academic preparation that provides up to 12 months of credit towards selected health sciences degrees at Flinders University.
‭AUS$ 29,700 per course 8 months
AUS$ 32,700 per course 12 months
Pre-Masters Business Program
Specifically designed for international students, the Pre-Masters Business Program is an advanced course of English language and academic preparation. The course will fully prepare you for joining the Master of Business, Master of Accounting, Master of Accounting and Finance or Master of Accounting and Marketing degrees at Flinders University.
AUS$ 10,600 Accelerated (4 months)
AUS$ 19,600 Standard (8 months)