Language Studies International (Brisbane) Queensland
LSI language school Brisbane is located in a heritage building in the heart of the city, close to transport services, restaurants and shops. The upmarket Queen Street Mall, the riverside Botanical Gardens and the financial and retail districts are all within easy reach. Our facilities include pleasant air-conditioned classrooms, a spacious student lounge, computer room with free internet access and a learning centre to offer you support while you study English. We offer TOEFL and Cambridge Examination preparation courses, as well as more general ESL programmes. Whether you're studying for exams or learning business English, you'll find our teachers friendly and helpful.

Brisbane is the ideal place to learn English in Australia – a sunny city with easy access both to stunning beaches and spectacular countryside, and where business, entertainment and culture thrive. Occupying a prime central location in this international city, LSI Brisbane gives you easy access to all the shops, restaurants and entertainment possibilities of Queensland's biggest city.

Our Social programme allows you to develop your English language skills outside the classroom while enjoying the many attractions of sunny Brisbane. Activities include sightseeing trips, sports and weekend trips out of the city, and many of the activities are inexpensive or free.

Our homestays are carefully selected and offer students the opportunity to learn more about Australian culture in a comfortable setting while studying English in Brisbane.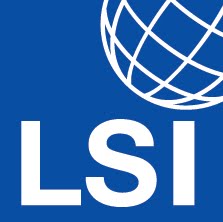 Study at LSI Brisbane
(2021 prices)
Also see our
LSI Brisbane Demi Pair programme
Standard English 20 or 24 lessons per week
During the lessons you rapidly improve your communication skills in a variety of everyday situations. You will cover the following areas: grammar, vocabulary, pronunciation, speaking, listening, reading, writing.
AUS$ 350 per week for 20 hours per week
AUS$ 405 per week for 24 hours per week

Intensive English 30 lessons per week
This course concentrates on all the areas that you need to achieve a much greater fluency in a short period of time. This course is suitable for students who wish to study intensively and get a well-rounded insight into the language and country.
AUS$ 445 per week for 30 hours per week

English for Business 10 lessons per week
English is the international language of business. This is why we have developed a special modular course carefully designed to improve your business communication skills.
AUS$ 445 per week

TOEFL iBT/ TOEIC / IELTS Preparation Courses
We offer preparation courses for these examinations as part of an LSI Intensive 30 course.
English with Barista Training in Brisbane
Interested in improving your English whilst learning a new skill that will help in finding a job in your host country? At LSI Auckland and LSI Brisbane you can combine your English classes with barista training. To apply for barista jobs you must be eligible to work while you study.
AUS$ 575 for 1 week English plus Barista Training in Brisbane
Other couses please enquire
* included in the fee
• Programmed hours English lessons per week
• Activities mentioned
Additional Fees
AUS$ 235 Registration Fee
Accommodation
AUS$ 260 Accommodation Placement Fee
AUS$ 270 per week half board
AUS$ 195 per week single room in residence (no food)
For more information, please contact StudyAustralia EU <- click for e-mail