Blackfriars Priory School (Adelaide, South Australia)
Specialists in Boys' Education

Situated on the 4.5 hectares of land on the fringe of the Adelaide business district and adjacent to an expanse of parks and ovals, Blackfriars Priory School provides modern facilities with world-class tuition for all boys from Reception to Year 12.

Here, in the Dominican tradition of education that engages the spirit, mind and body in the pursuit of knowledge, students are offered the resources and opportunities to explore and ask questions; learn and develop confidence in their abilities; and identify and excel in their natural strengths. Our teachers combine years of experience with contemporary teaching methodologies, current research and technologies to make learning fun, as our students explore and excel in their natural strengths, build the confidence to apply themselves to more challenging areas and subjects, and lay the foundation to become life-long learners and achievers.

Education: A life of opportunity with the confidence to seize it.

A thriving teaching and learning environment is built on meaningful and purposeful relationships with each student. Through observation and assessment, our teachers identify each student's natural areas of interest and excellence before developing an individual learning plan. Each plan then incorporates kinaesthetic (or "hands-on") and visual learning experiences that appeal to the different learning needs of each student and concurrently develop their confidence in achieving personally-determined goals. These are skills that enable a well-rounded education, enduring friendships, happy memories and the confidence to participate fully in life. These are the skills of a Blackfriars' student.

Adelaide is a friendly, clean and safe city of approximately one million people that enjoys average temperatures of 15 to 20˚C in winter and 30 and 35˚C in summer. Blackfriars is just five minutes from the city of Adelaide and easily accessible by public transport from surrounding suburbs.

Welcome to Country
Blackfriars gathers on the sacred land of the Kuarna people. As custodians of this land, we pay respect to them, their wisdom, their culture and their unique role to the life of this country. They believed in the spirit world of their ancestors, of the land, the plants, the sun, the water and the animals. Their age old ceremonies and rituals have been performed and passed down through generations. May their spirits watch over us as we gather today.
For more information, please contact StudyAustralia EU <- click for e-mail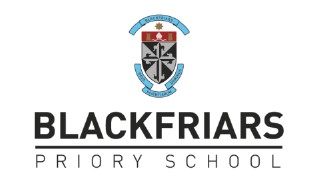 Study at Blackfriars Priory School 2021
Boys need a nurturing environment to learn and develop to their full potential through the different stages of growth and maturity from boyhood into manhood. Blackfriars enhances student learning in the pursuit of excellence across Primary, Middle and Senior School education by combining years of accumulated teaching experience with current research and methodologies to create the educational opportunities for boys to explore and excel in their natural strengths. Our highly skilled and committed teachers embrace new technologies and teaching methods to optimise individual student development and lay the foundations for students to become life-long learners and achievers.

The Blackfriars curriculum across all school years is based on the Australian Curriculum Assessment and Reporting Authority Framework (ACARA) and incorporates our Dominican ethos, ensuring Catholic values are proudly instilled into every student as they strive for success.

Beyond the Classroom
To ensure our students have every opportunity to realise their full potential we focus on providing a quality holistic education that encompasses academic studies, sport, culture, service and personal development. To complement our rigorous academic studies students are extended and challenged further through diverse and enriching programs outside the classrooms. Blackfriars has established a multitude of holistic personal development opportunities embedded in the curriculum including outdoor challenges to Kangaroo Island and Kuitpo Forest, father son camps, mentor days, student exchanges, retreats, elective programs and international pilgrimages and cultural languages tours to Asia and Europe.
Students are encouraged to 'give it a go'!
At Blackfriars, participation across all fields of endeavour is encouraged for students, with the emphasis on enjoyment and the building of camaraderie through the quest for success.

Sport
Blackfriars has a reputation for sporting excellence and offers an extensive range of sports. Blackfriars has a well-equipped, modern gymnasium, which is the focus for many sporting activities. We are fortunate in having the parklands facilities close by, where the school has football, cricket and soccer grounds, along with tennis courts for the school's use.

Homestay
The Homestay Program is an integral part of the caring support provided for International students attending Blackfriars. Homestay families are carefully selected by the Homestay Coordinator to ensure that they can provide a quality, caring environment for International students during their stay in Adelaide.
Homestay fees include full board, breakfast, provision for lunch, evening meal and clothes washing.
TUITION FEE 2021
AUS$ 23,800 for Four Terms tears 10 and 11 including Resource Fee
AUS$ 20,800 for Four Terms tears 7 - 9 including Resource Fee
AUS$ 250 application fee
AUS$ 320 per week homestay plus one time AUS$ 320
Pocket money and personal expenses are not included
There are subject charges for various extra-curricular subjects, plus a materials charge of 500 AU$