James Cook University (Queensland)
One of the world's leading institutions focusing on the tropics, Australia's James Cook University is surrounded by the spectacular ecosystems of the rainforests of the Wet tropics, the dry savannahs, and the iconic Great Barrier Reef. Our unique location enables students from Australia and overseas to study in a diverse physical environment unparalleled by any university in the world.

Ranked in the top four percent of the world's tertiary institutions by the respected Academic Ranking of World Universities produced by the Shanghai Jiao Tong University, James Cook University is dedicated to creating a brighter future for life in the tropics world-wide, through graduates and discoveries that make a difference.

The University conducts nationally significant and internationally recognised research in areas such as marine sciences, biodiversity, tropical ecology and environments, global warming, tourism, and tropical medicine and public health care in under-served populations. Since our establishment in 1970, we have expanded into a multi-campus institution with our main campuses in the tropical cities of Cairns, Singapore and Townsville, with smaller study centres in Mount Isa, Thursday Island and Mackay. We also have a campus in Brisbane, operated by Russo Higher Education.

Our students come from many backgrounds, promoting a rich cultural and experiential diversity on campus. Our undergraduate and postgraduate courses span the Arts, Business, Creative Arts, Education, Engineering, Law, Medicine and Health Sciences, Science, Information Technology and Social Sciences. We aim to give graduates the qualifications and skills they need for the global workforce.

We also recognise our special obligation to be relevant to our own region and have forged close linkages into the economy and social fabric of the northern Queensland. We are dedicated to ensuring that our teaching, learning and research is not only of high quality, but also delivers practical benefits to the peoples and industries of the region.

JCU's Campuses
JCU's main sites are located in tropical northern Queensland, a remarkable region where over a million visitors come each year to experience. Tropical northern Queensland is uniquely different to the rest of Australia, and possibly the world. The UN's World Heritage Convention agrees. Both the Great Barrier Reef and the Wet Tropics rainforests are included on the World Heritage List for their natural values. Nowhere else in the world do two World Heritage regions exist side by side.
More information via StudyAustralia EU <- click for e-mail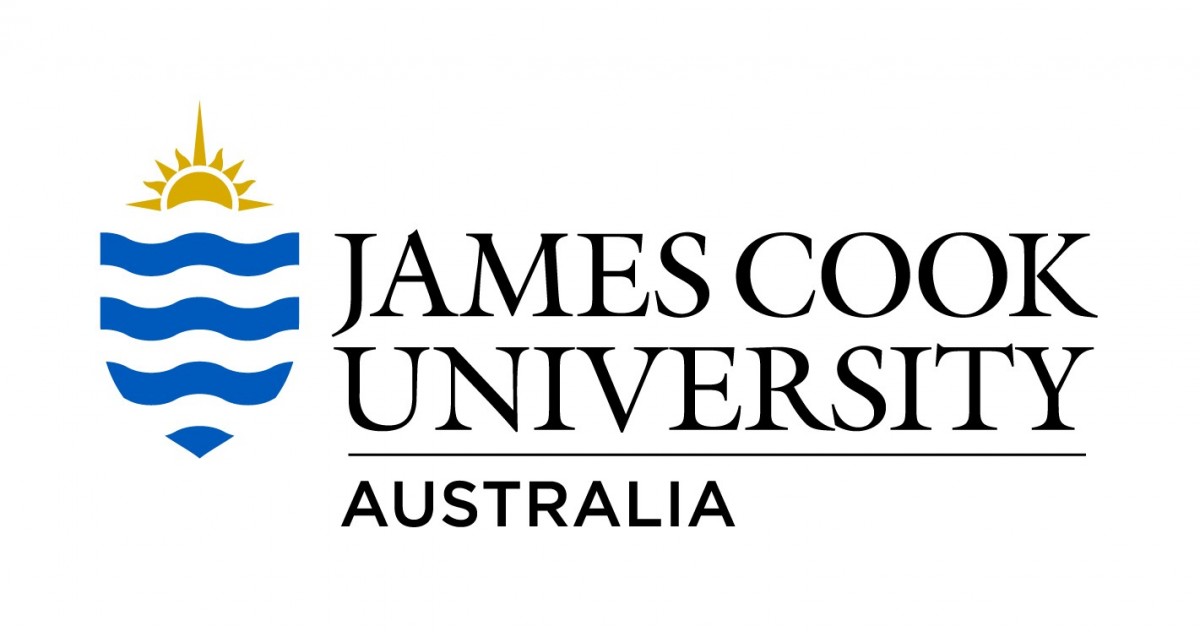 Study At James Cook University
James Cook University is about people and place, and we adopt new methods, new approaches and new technologies to help our students develop the skills, abilities and knowledge base they need to succeed. We bring a diverse array of knowledge, skills and experience through our staff and the broader community to fulfil the potential of our university.
James Cook University offers a full range of courses at undergraduate, postgraduate (coursework and research) and short term/semester level. Our broad range of study areas means you can usually combine areas of personal interest into a customised study plan. Our degrees are accredited by leading professional organisations and are internationally recognised. Many courses include practical, hands-on experience.
Study areas include:
Allied Health and Pharmacy
Biomedical Sciences
Business, Law and Finance
Marine Science
Medicine and Dentistry
Nursing and Midwifery
Planning, Development and the Environment
Public Health and Tropical Medicine
Science, Technology, Engineering and Maths
Society and Culture
Sport and Exercise Science
Teaching and Education
Tourism
Veterinary and Animal Science
Supportive Study Environment
JCU recognises that knowledge has the power to change lives and strives to create a student centred learning environment where students learn to take full advantage of their university experience. With friendly campuses, smaller class sizes, accessible teaching staff, and excellent support services including study skills and student mentor programs, JCU students receive the personal attention they need to achieve their best.

A Natural Choice for Study
Significant for JCU students in Australia is the university's unique natural location. JCU's main campuses are located in the tropical northern Queensland cities of Townsville and Cairns. Northern Queensland is one of the most popular tourist destinations in Australia with a fantastic range of leisure activities. Visitors and residents enjoy a huge range of leisure activities including diving on the Great Barrier Reef, visiting the ancient rainforests and waterfalls in the many national parks, bushwalking, camping, fishing and visiting historic outback regions or the picturesque farming villages of the Atherton Tablelands.
The fees are in Australian dollars and are based on the annual international tuition fee for students commencing in 2021. Annual (per year) international tuition fee equates to 24 credit points. Tuition fees may increase each year.
Tuition fees 2021
Typically the undergraduate annual fees in 2021 are between AUS$ 30,400 and AUS$ 37,680, with some exceptions:
AUS$ 57,880 Medicine
AUS$ 59,200 Veterinary Science
AUS$ 67,200 Dentistry
Typically the postgraduate coursework course annual fees in 2021 are between AUS$ 27,560 and AUS$ 40,280
More information via StudyAustralia EU <- click for e-mail